Welcome to the Website of "Axom Xomaj, Dubai, UAE" (Assam Society of Dubai, UAE)!
This web page is about the People of Assam (India) residing in Dubai and other Emirates of the United Arab Emirates--a new chapter aiming at informing about people, events & information in this part of the world.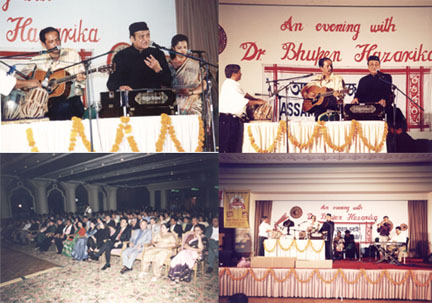 'An Evening with Dr. Bhupen Hazarika' at the
Renaissance Dubai Hotel on 27th March, 2003
We have moved to new domain
Please bookmark
Click here to see the Magh Bihu 2003 Photo Album

Click here to see the Rongali Bihu 2002 Photo Album
New to Dubai or UAE? Click here for New Residents Guide
Thanks for visiting our website. Please spare a few moments to give your feedback.
You are visitor number
Last Updated on 29th March, 2003